24-28 April 2023: Initial Dangerous Goods Regulations Training (5 days)
April 24 @ 9:15 am

-

April 28 @ 5:00 pm

$8300 – $9800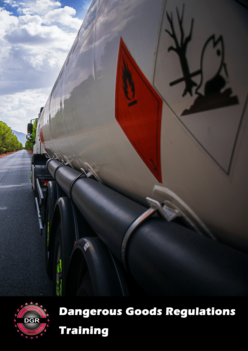 To maintain and increase your business in the face of heated competition, you ensure you offer the best advice to your customers. Your required dangerous goods training enables you to advise and guide known shippers of dangerous goods with regard to all forms of transport, and to negotiate with carriers on their behalf, ensuring property, lives and reputations are safeguarded. But your expertise can also protect against the ignorance of your customers, who may be unaware they are shipping dangerous goods.

To better serve everyone, you need to keep up to date with dangerous goods classifications and understand the regulations that apply.

Initial Dangerous Goods Regulations (IDGR) Training (5 days)

This course is designed to familiarise the participant with the contents of the Dangerous Goods Regulations (DGR) and handle dangerous goods shipments in accordance to IATA DGR requirements.

Course contents:

Problem based learning with detailed step-by-step explanation of how to use and correctly apply the IATA DGR Manual
Identifying, classification, packaging, marking, labeling and documentation requirements for safe transport of DG by air
Case sharing on common weakness on the documentation and operational procedures
Emergency loading and unloading procedures, segregation, storage and handling.

Who is it for:

Category 1 & 3 personnel
Airline acceptance staff, shippers and freight forwarder
Ground handling and load control staff involved in the cargo chain
Security Manager, Administration Manager, Operation Manager or Director of shippers, freight forwarders who in charge of operation monitoring and decision making.

Read more:
Course Information
Training Policy
Training Requirement for Category 1 & 3 Personnel (English Version) 
Training Requirement for Category 1 & 3 Personnel (Chinese Version)
| | | | | | |
| --- | --- | --- | --- | --- | --- |
| Course Code | Date | Fee HK$* | Venue | Time | Medium of instruction |
| AKMDGR230424 | 24-28 April 2023 | $ 9800- | TBD | 09:15-17:00 | Cantonese |
* For Alliance's Airfreight Compliance Program client, please contact Alliance for course fee.
#This Class was rescehduled from April 20.
Register and save cost with "Early Bird Discount"!
•1 month before the start date can receive an immediate discount of $1500 per seat
We reserve the right to change the venue due to the tight room availability of the training center.
Terms and Conditions:
Read the training policy before submission of enrollment form